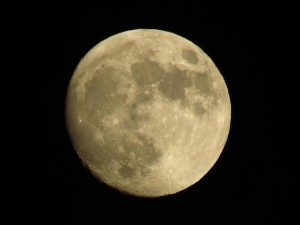 The Factory, Rebecca Lehmann
• Rebecca Lehmann's "The Factory, An Elegy in 6 Parts" is the story of class struggle as myth, as fairy tale; I'd never read anything like it before and knew we had to publish it.
Rename the Birds, Weston Cutter
Weston Cutter's wordplay in "Rename the Birds" reads like Dylan Thomas if Thomas had been raised in the Midwest.
The Soldiers, Temple Cone
Temple Cone's "The Soldiers" moves effortlessly through time and place, flashing forward and back, traveling the globe – all while sparkling with crisp, precise language.
The Garage Sale Daze Meditations, Joe Wilkins
Joe Wilkins turns a loving eye to the cast off, the discarded in "The Garage Sale Daze Meditations," recognizing the beauty, longing, and sadness surrounding us in the everyday.
Oology, Corey Mesler
In "Oology," Corey Mesler writes a domestic poem without slipping into sentimentality; he goes beyond the father/daughter relationship into transcendence.
Today, October Ninth, Allison Shoemaker
In "Today, October Ninth," Allison Shoemaker does what the best poets do—takes two vastly different events and combines them so naturally that their singularity becomes not only acceptable but unquestionable.
The Funeral Director's Wife, Grace Wells
Throughout "The Funeral Director's Wife," Grace Wells' use of images is astounding; the poem is composed of one breathtaking image after another.
The Rock, Leah Welborn
"The Rock" by Leah Welborn is a double abecedarian that doesn't need to rely on the gimmick of a complicated form; Welborn's Alcatraz is haunted, lonely, and desperate, pulling us in deeper with each line.
Love Poem 39, Jerry Brunoe
Jerry Brunoe's Love Poems series is made up of imitations of other writers as his love poems to them; his imitation of Kim Addonizio is one of his best, and we at Contrary were honored to publish it.
Eating the New Species, Marilyn Kallet
Marilyn Kallet's Charles Darwin poems combine poetry and history in such a way that Darwin, his family, and his crew come to life; these poems are as educational as they are transcendent.
Shaindel Beers is Contrary's poetry editor.